From all designers who showcased their stunning collections at Paris Fashion Week, the loudest and thunderous applaud could be heard most for British designer Sarah Burton's presentation at Alexander McQueen. Almost going back to 300-year-old design techniques to the exemplary 12-piece live orchestra, Sarah Burton's Northern Island influence played a blinder right from the word go.
Living up to her vision of stripping things back to the toile, Sarah's Spring/Summer 2020 was almost dreamy with exquisite pieces for every occasion. What was special you ask? It starts with two dresses which were actually hand-embroidered by the office staff itself (we hear the HR department did a fair job!). Burton is the queen of creative ideas, made stunning dresses of lace, complete with exuberant ruffles and pouf sleeves. The collection also featured a luxurious amount of skirts, tailored separates and chic shirt dresses.
Check out the 4 hottest looks from Alexander McQueen Spring/Summer 2020:
The Emerald Isle proved fertile ground
Sarah Burton's McQueen collections are special. This season's ready-to-wear inspiration was found in Irish linens and embroidery techniques which highlighted the "beetled" linen. The time-held 300-year-old tradition, promised Burton's belief in intricate detailing to the notch.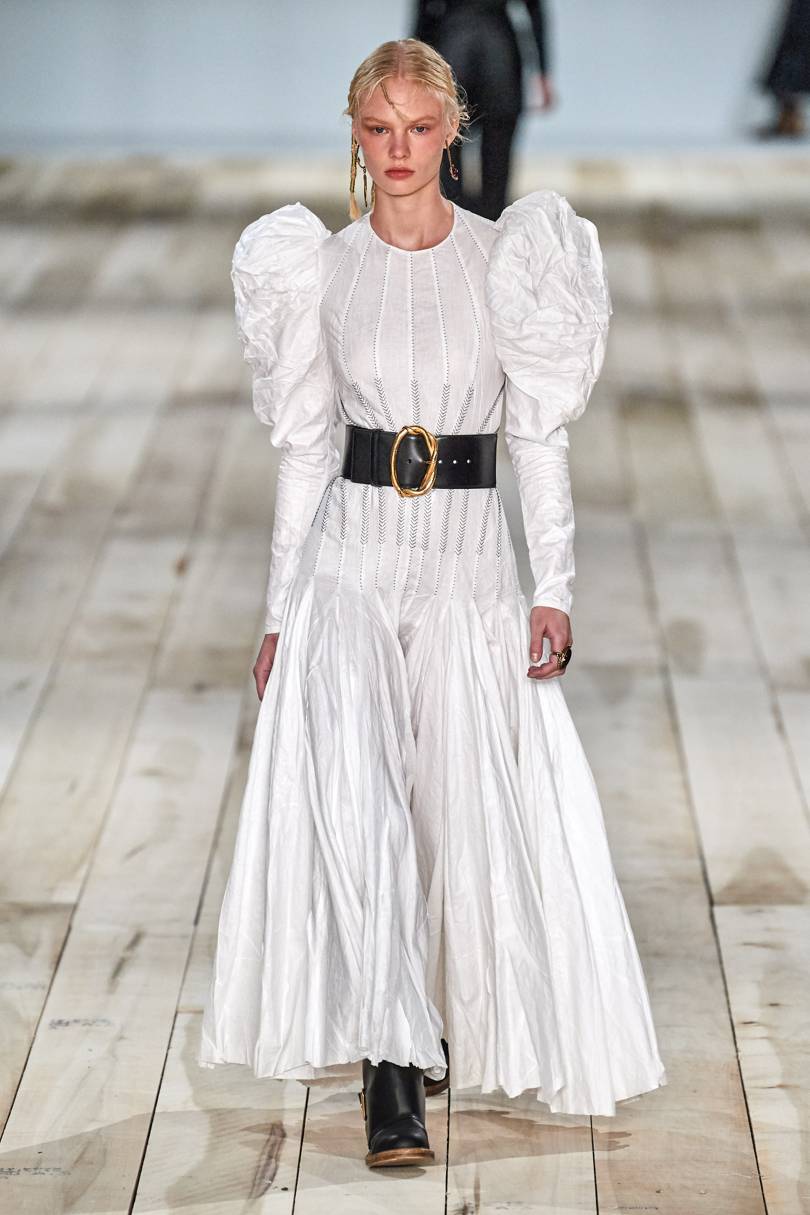 The community was the clear focus of the collection
Sarah used the creativity of both her staff and Central Saint Martins students alike. Furthering her collection of creativity, the talented designer used student's life drawing sketches at the classes held at Alexander McQueen flagship store in London for her dresses. Tracing over their prints, Sarah gave the student designers their due credit in the show as she believes in reconnecting communities of the world together.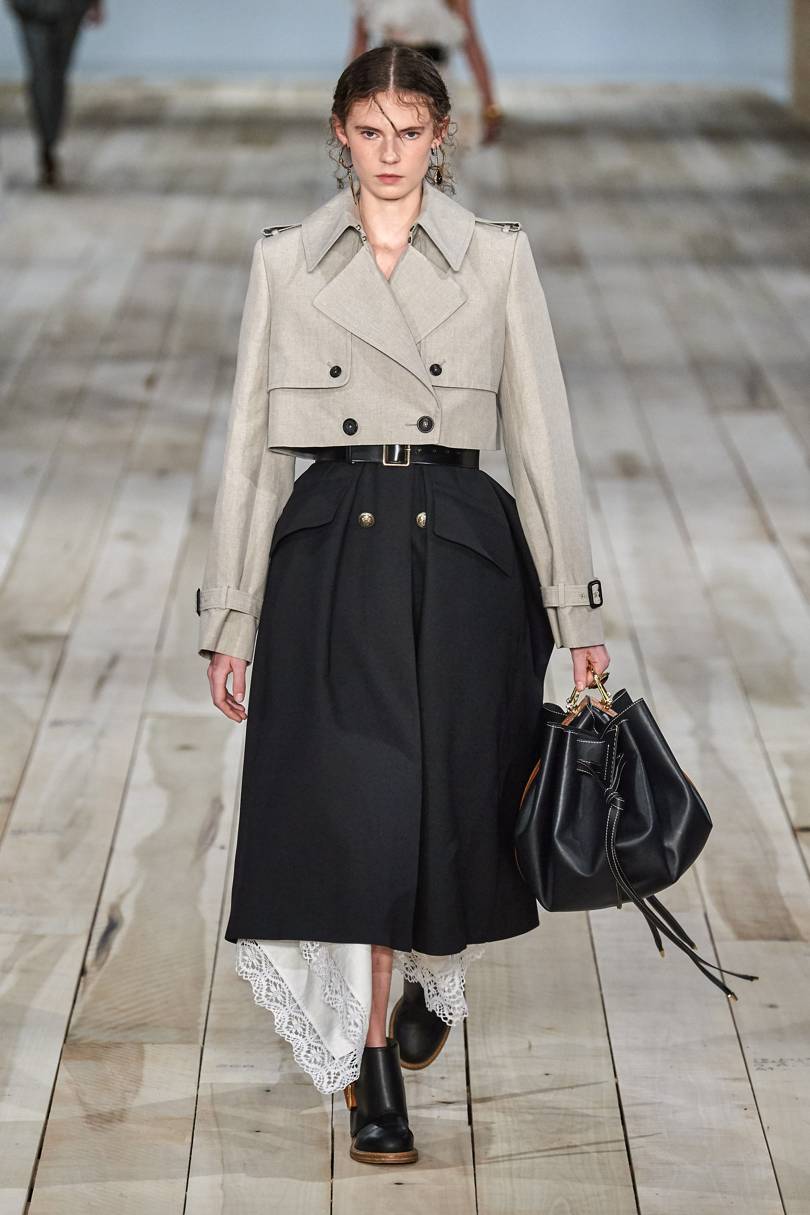 The dahlia mini dresses were an ode to disappearing flowers
For her love of disappearing or nearly-extinct flowers, Sarah, who had previously also used flowers in her Autumn collection, cleverly used flower work embroideries on her laced and handkerchief-hemmed dresses. The most exquisite part of the collection was the hand-pleated, hand-cut, silk organza dresses that resembled freshly opened dahlias. The colours ranged from pale pink to icy blue (Cindy Crawford's daughter Kaia Jordan held the stage high in this dress)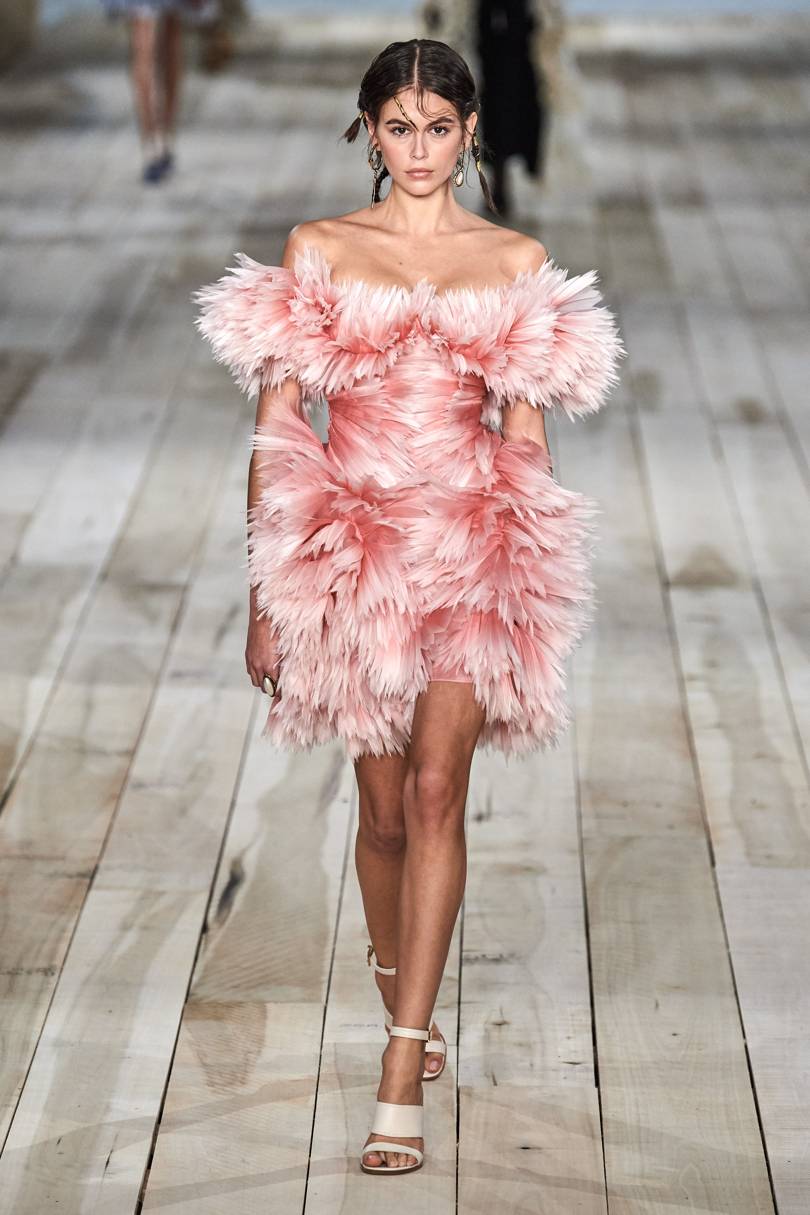 Black detailed tailoring was the realm of Sarah's collection
Continuing her winning streak of master craftsmanship, the couture designer used a lot of black detailed tailoring for McQueen's Spring/Summer 2020. Sarah designed black dresses with voluminous cocoon sleeves complete with hand-embroidered hammered silver bullion endangered flowers into asymmetrical cotton skirts.