With the Grammy's this year, we saw style inspiration in every form – the best, weirdest, coolest, and gnarliest fits. Ahead of the next round of womenswear collections, we're excited to see what a handful of designers have now served up for the Summer season ahead. It's time to reflect on what the boys will borrow from these style highlights – whether it's shorts, block prints, neon tones, or just a simple conventional palette to match their aura.
Let's us have a look at the style book from the design gurus:
Prada
Prada presented its "Optimism Rhythm" SS20 Men's collection in Shanghai. The collection was the brainchild of the brand's creative helm Miuccia Prada. The mix of color-blocked pastels injected some fizz into the pallet and the models wore long untucked polo shirts under light blazers for a modern twist. Miuccia infused symbols of cassette tapes and chunky video cameras featured as patches or prints giving us the 80s feel!
It was a quirkier take on typical classy collection—with sportswear, khaki, cropped jackets over oversized twills—but oversized or misplaced in their proportion to reveal.
Valentino
Piccioli is Valentino's crazy diamond – bringing the 70's rock fashion back in vogue. Think: giant painted florals and you saw it all. His Italian lifestyle aesthetics with art—on souvenir print shirts—formed the main tone of the hit collection. The long catalog of Dean shirt prints, a desert orange, weird mismatch, asymmetrical types of denim, and tropical prints—inspired a series of fantasy embroideries.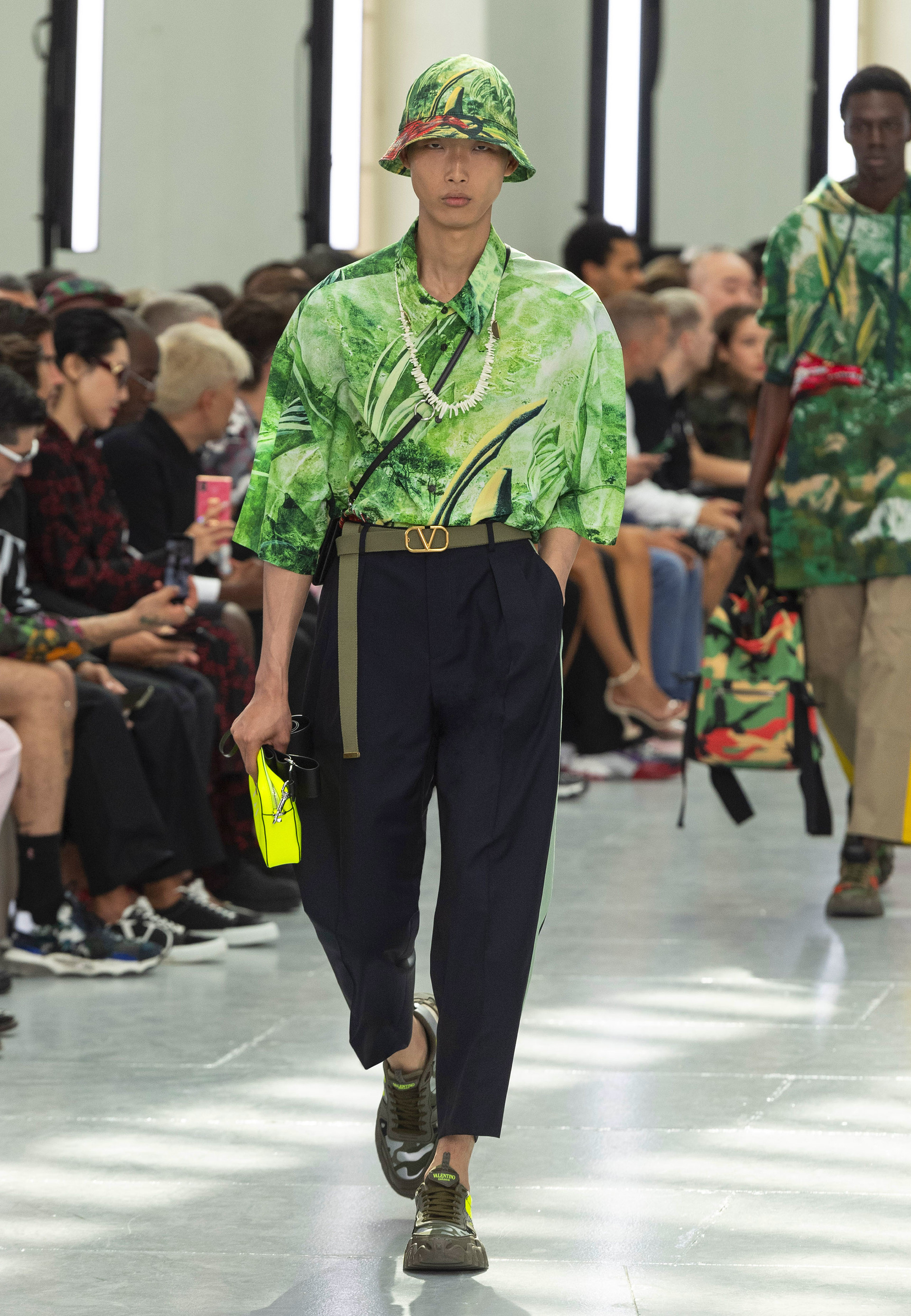 Even blacks didn't get spared from the jungly prints and came in many forms – from puffer jackets to long blazers.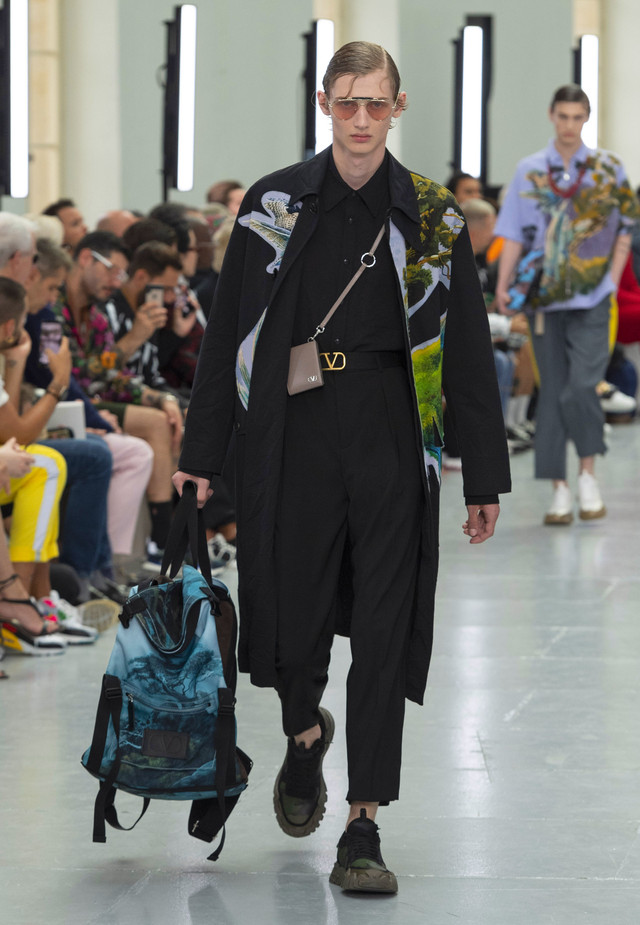 Jil Sander
Wondering what the exacting vision of Luke and Lucie Meier to Jil Sander this time? Wrap an ultra-luxe shawl around your shoulders for that chic effect. To suit the summers, they designed constructed fine-tuned silhouettes maintaining the overall tailored and elevated sensibility that the brand represents.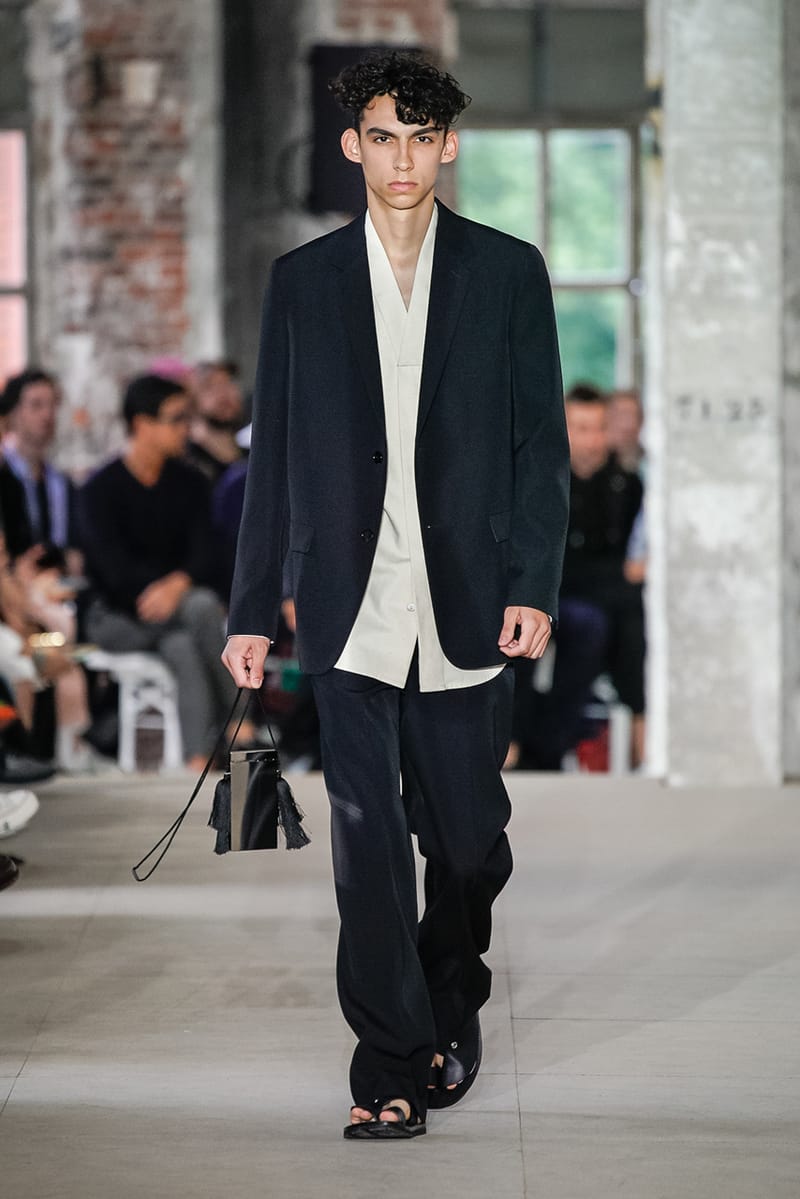 The collection was dominated by standalone shirt pieces, with an emphasis on black and ivory. The looser, lighter bottoms balanced the look.