Getting over the munchies from the festivities is imperative to ensure you enter the New Year feeling light and refreshed, ready to tackle all that 2016 has to offer…. or at least, the first few weeks back in your routine!
"The downsides of overindulging aren't just immediate: in addition to that bloated feeling, you also have to deal with constant cravings for all the high-sugar or fatty foods you've been eating…." [Quote from PopSugar]
So, shake off the extras piled on from Christmas with a few weight-loss smoothie recipes providing comfort-taste and healthy benefits. From detox smoothie meal-replacement ideas to healthier snack alternatives, round off 2015 and enter 2016 on a "lighter" note with these blend-and-go recipes.
Images|Recipes: ©PopSugar Fitness

"With only a handful of ingredients needed, it's deceptively simple to make and big on protein, calcium, fibre, and vitamins — the perfect way to start a morning. The smoothie itself has the perfect amount of sweetness, and the tiny addition of cinnamon gives it a spicy kick…"
---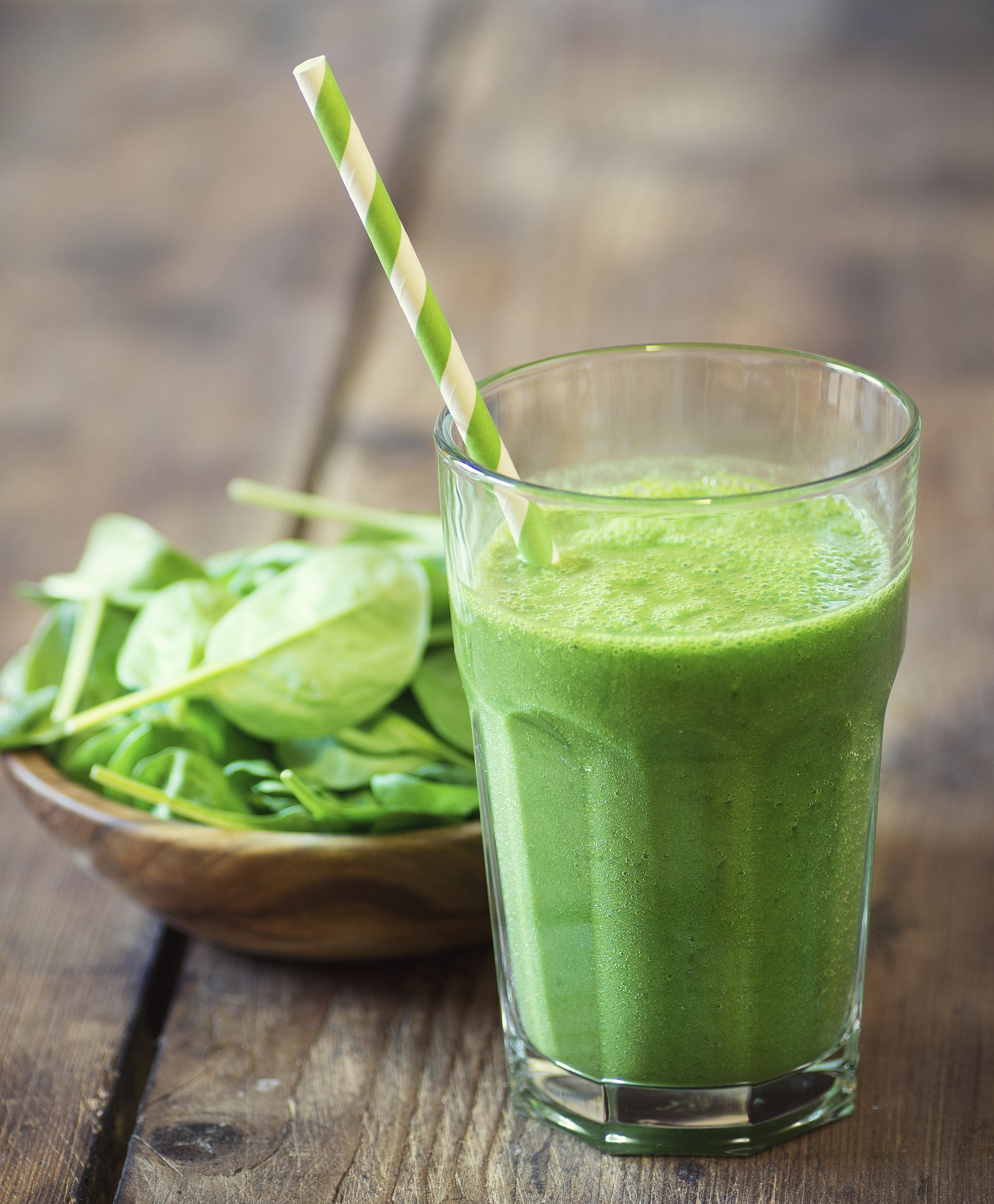 "[T]his simple five-ingredient smoothie… Full of vitamins and fiber and with just enough metabolic-boosting cinnamon to give it a spicy kick, the smoothie tastes like a creamier, greener version of your favourite orange juice."
---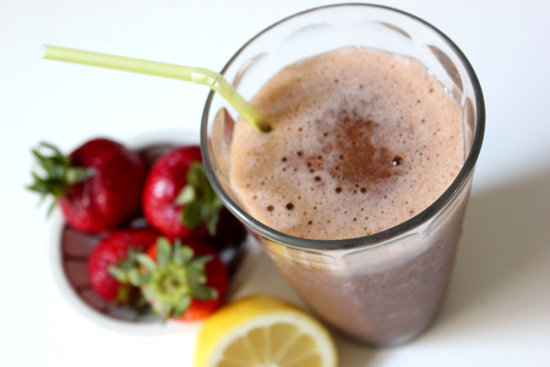 "[T]his smoothie only relies on the natural sweetness of strawberries plus a few dates (to add more sweetness, if needed). The lemon helps the body naturally cleanse, while the strawberries provide well over the daily recommended intake of vitamin C, which has been shown to help burn fat. And not only that, the added spinach helps regulate your digestive system, and you won't even taste it!"
---

"If you have a sweet tooth but you're on a weight-loss journey, this banana bread breakfast smoothie is the answer to your prayers — a sweet drink that's actually good for you, thanks to its protein status….."
---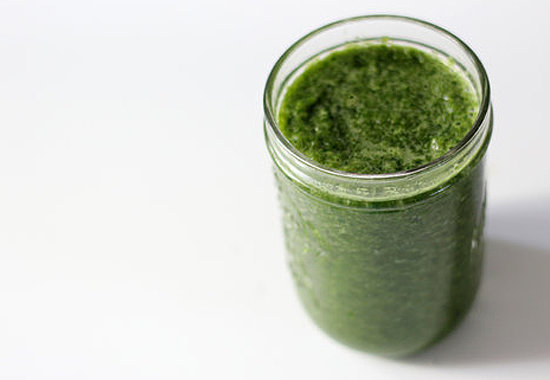 "Kimberly Snyder, clinical nutritionist and author of The Beauty Detox Solution, says a plant-based diet is optimal for clear skin, renewed energy, and weight loss. We asked Kimberly what one food she recommends for weight loss and why, and she suggested her signature recipe for the Glowing Green Smoothie."
---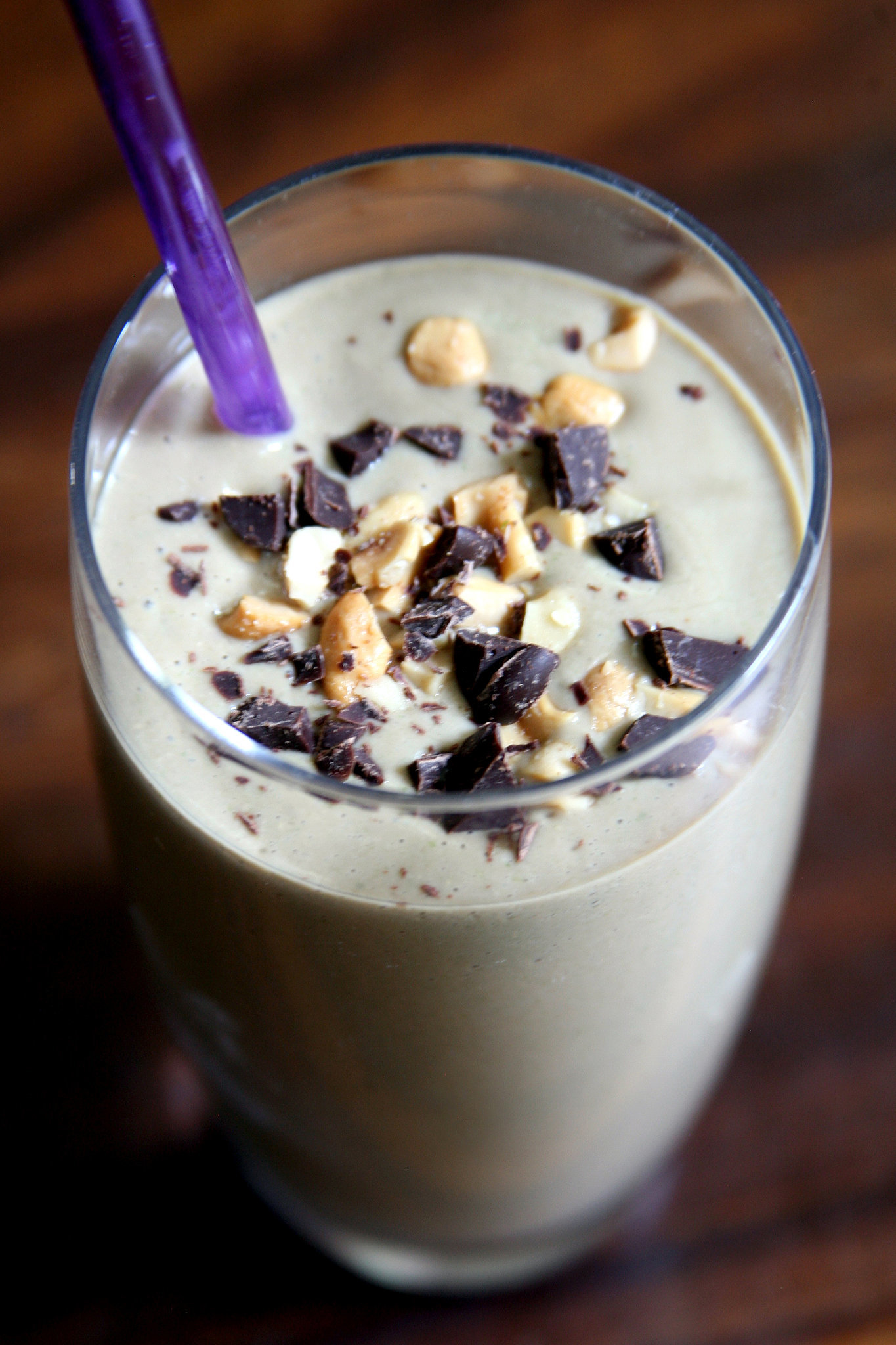 "Food cravings are impossible to ignore, but devouring an entire dessert is probably not going to make you feel better. Just the opposite, in fact: you're likely to feel more tired and bloated. Luckily, our creamy, chocolaty smoothie satisfies sugary cravings while also easing PMS symptoms."
Apple Spice Breakfast Smoothie:
INGREDIENTS
5 raw almonds
1 red apple
1 banana
190 grams nonfat Greek yogurt
120ml nonfat milk
1/4 teaspoon cinnamon
---
The Orange Smoothie
INGREDIENTS
1 1/2 cups baby spinach
3 oranges, peeled
1 dried pitted date
1/2 teaspoon cinnamon
1/2 cup coconut milk
---
Detox Strawberry Lemonade Smoothie
INGREDIENTS
1/2 cup pure coconut water
1 1/6 cup local, organic strawberries
1/4 medium-large local, organic lemon
1 handful of organic spinach
2 to 3 small pitted, local Deglet Noor dates (optional and can be used to sweeten according to taste)
2 scoops ice
---
Banana Bread Smoothie:
INGREDIENTS
1 1/2 cups water
1 head organic romaine lettuce, chopped
3 to 4 stalks organic celery
1/2 head of a large bunch or 3/4 of a small bunch of spinach
1 organic apple, cored and chopped
1 organic pear, cored and chopped
1 organic banana
Juice of 1/2 fresh organic lemon
Optional: 1/3 bunch organic cilantro (stems OK) and 1/3 bunch organic parsley (stems OK)
---
The Green Smoothie
INGREDIENTS
1 1/2 cups water
1 head organic romaine lettuce, chopped
3 to 4 stalks organic celery
1/2 head of a large bunch or 3/4 of a small bunch of spinach
1 organic apple, cored and chopped
1 organic pear, cored and chopped
1 organic banana
Juice of 1/2 fresh organic lemon
Optional: 1/3 bunch organic cilantro and 1/3 bunch organic parsley (stems OK)
---
Chocolate Cashew Smoothie (Great for PMS Symptoms)
INGREDIENTS
3 oz. nonfat vanilla Greek yogurt
1/2 frozen banana
1/4 avocado
1/2 cup spinach
1/2 cup chocolate soy milk
1/8 cup raw cashews
1/2 cup water
For garnish:
3 dark chocolate chips